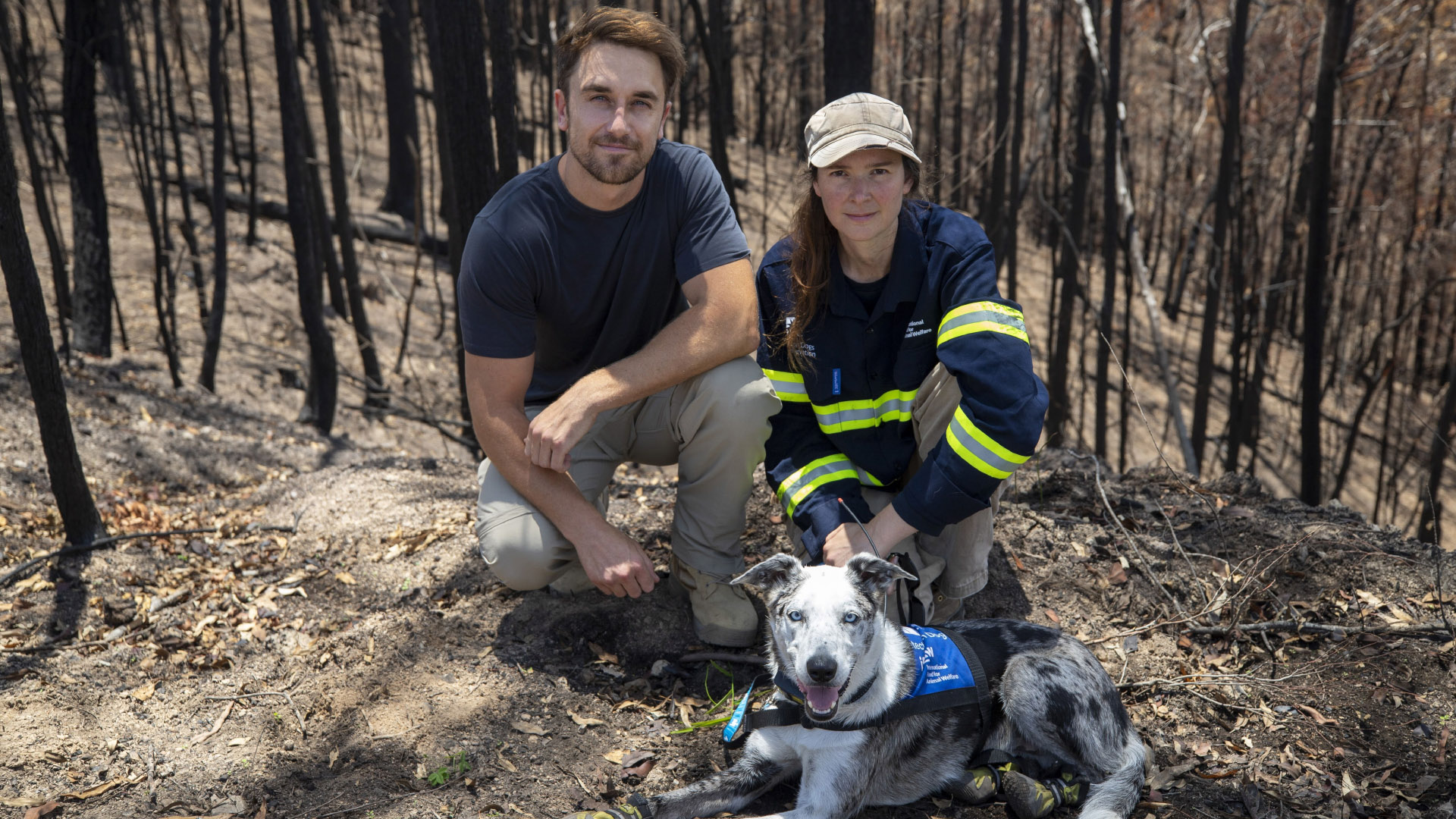 Butter Media
1 x 60' documentary
This one-hour special sees Tyson Mayr, Presenter, blogger and wildlife campaigner follow the amazing work of Bear and his handlers as they spend the summer of 2020 scouring through the burnt-out bushland of New South Wales and Queensland in search of injured koalas.
A rescue dog himself, it is a small irony that Bear may just be rescuing the entire situation - now that Tom Hanks and Leonardo Di Caprio have made his work go viral on Instagram and Twitter. But Tyson will be leaving nothing to chance. He's employing all the help and technology he can muster, to assist in the mission including cutting edge drones.
While Bear is the hero of this story, our goal is to save the injured koalas; a species that is found only in Australia and that must surely be considered a national treasure. Tyson walks us through their rescue, recovery and return to the wild. This is a story of courage in the face of fire, hope rising from the ashes and survival in the face of devastation.
Foxtel / Lifestyle Channel Australia